Community Calendar of Events
Linden Christmas Parade 2022
Date

December.12.2022

7:00 pm
Location
Description
Linden Christmas Parade is Thursday, December 12, at 7 pm on Main St. The lineup is at 6:00 pm in the Village Plaza parking lot on Hwy 13.
This year's parade theme is "Classic Country Christmas", with Bill Bates as the Grand Marshall.
Trophy awards are for the following categories:
Emergency vehicles
Classic Cars
Individual Class
Business/Industrial Class and
Education/Religious Class
Trophy awards available for pickup next day at City Hall.
Please contact Barry Arnold for any questions: (931) 593-2943 or (931) 622-5044.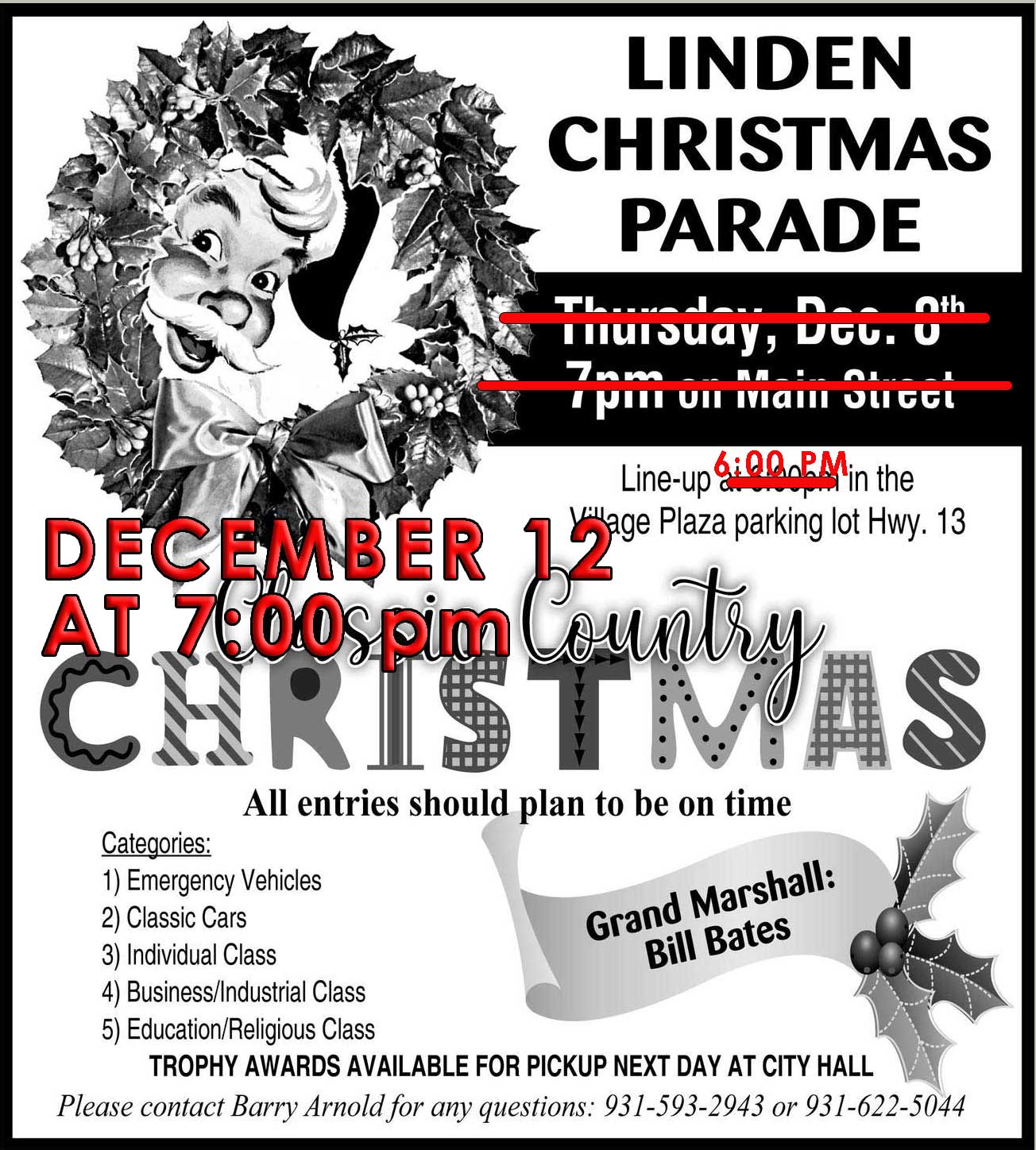 Location information
Street

121 E. Main St.
City

Linden, TN 37096